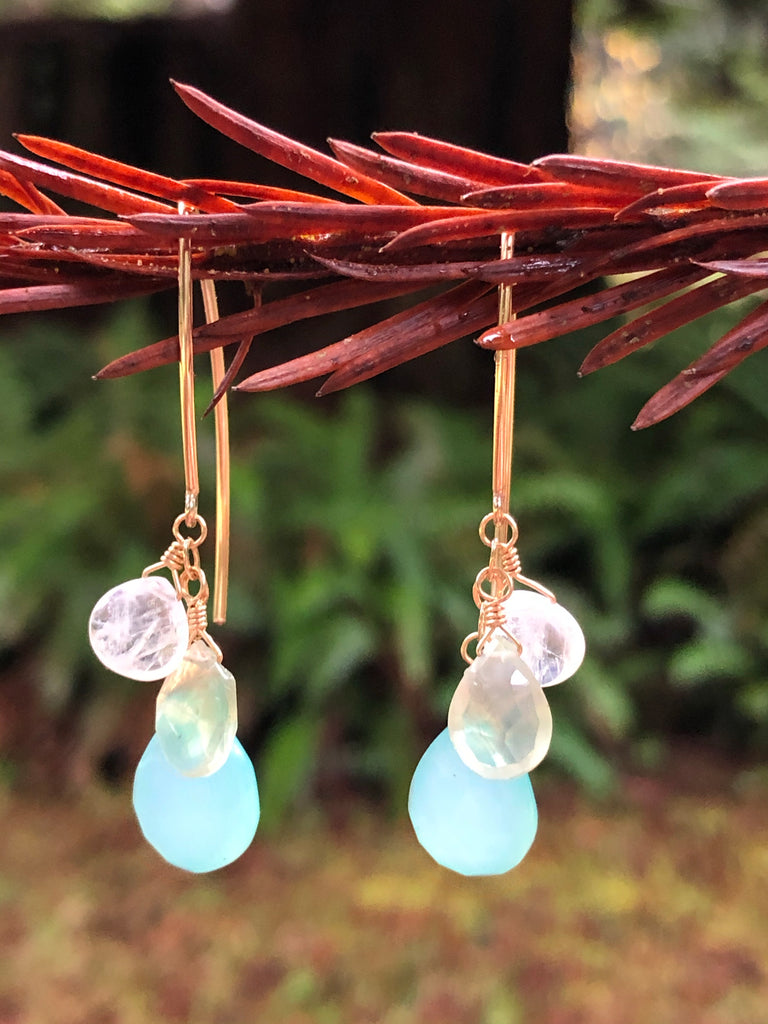 Teachings of Delight Lunar - Gold Curves
$90.00
The Lunar Teachings of Delight - Prehnite, Blue Chalcedony & Moonstone drip from golden curves.
This collection was inspired by an experience I'll never forget. It was a dismal day, the beach was covered in trash and the atmosphere was heavy. Then 3 dolphins showed up just off the beach, and started to play. It was as if they turned the lights back on. People started to smile and the whole beach felt like it was smiling - they certainly were!
That's when I discovered the Teachings of Delight & the power of joy to transform the world. We certainly know a great deal about the teachings of suffering & it is easy to forget that our ability to play can "turn the lights on" for us & the world around us.
Chalcedony has been used throughout the ages to transform poison into possibility. In the days of old, people lined goblets & plates with it as an antidote for poison. Now it is used to transform challenges into beautiful possibility, while keeping your energy clear and soothing the people around you with its beautiful color & energy. Prehnite is known as the "crystal that heals the healer". If you've ever felt like you are the one who is always giving - it brings "giving" home to you.
2" Goldfill curves. Lightweight & easy on the ears.