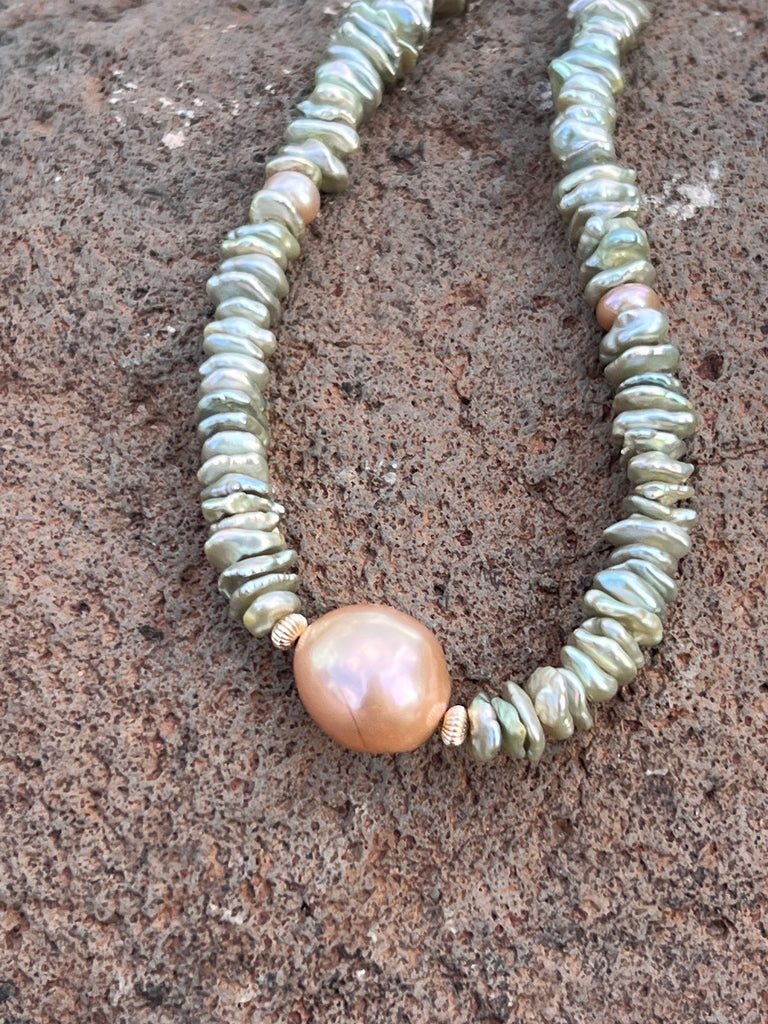 Sonoran desert
$400.00
Beautiful apricot Edison pearl surrounded by soft sage Keishi pearls. This is my love song to the Sonoran desert, as I witnessed it begin to bloom. The softness of what emerges, after the harshness of winter is blessed with rain - oh my! 
may our hearts be blessed & our soft beauty emerge anew. 


16" with 2" extendable chain ending in graduated gems. 
goldfill accents.