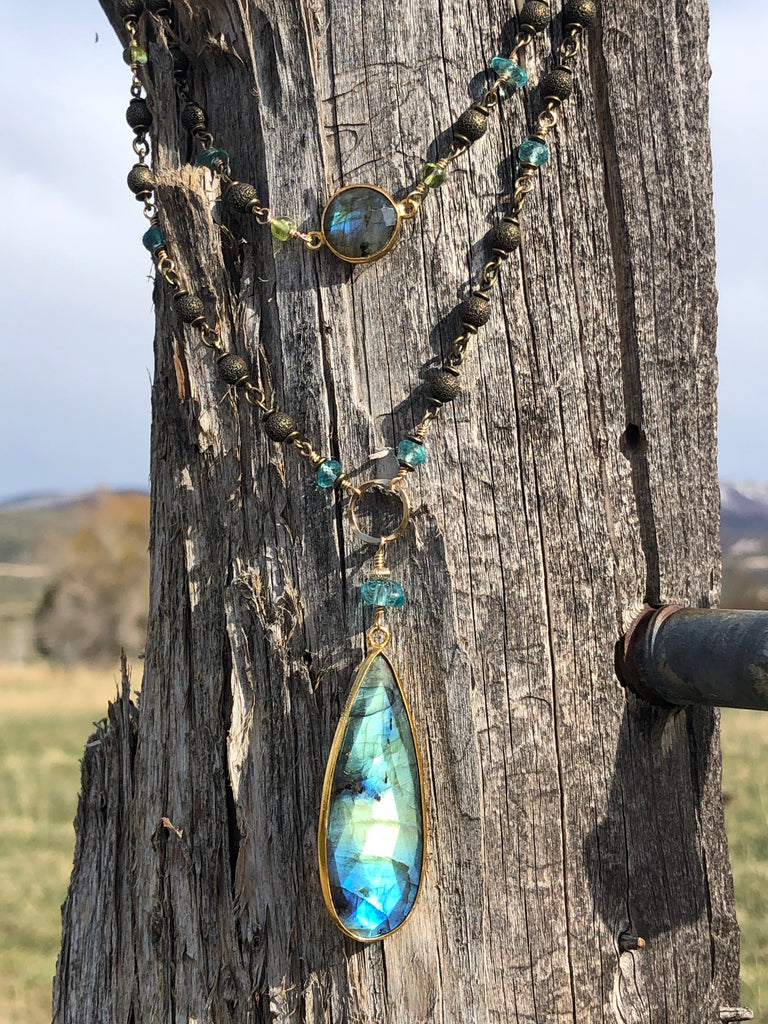 For the Earth - Labradorite - available by custom order
$445.00
this necklace is for the Earth - our rainbow planet. I'm deep in the Labradorite energy lately. It's as if there's an entire universe just waiting to wrap it's lovin' arms around you! And that's what I did. 🌈 It's soothing & inspiring with all the colors & nuances of a night rainbow. It's the mystery side of 🌈 & very protective. 

this can be worn short, long or double. 
34" antiqued brass chain & goldfill.