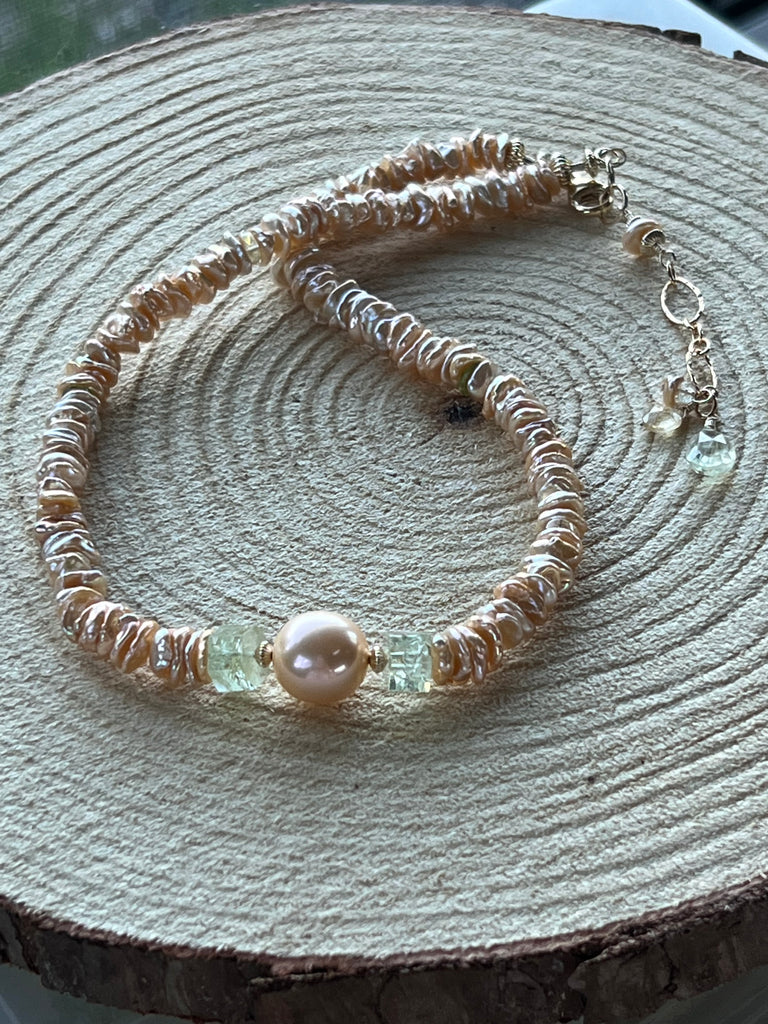 Honey on the Heart with Aquamarine
$325.00
Honey on the Heart - green/blue aquamarines & buttery Keishi pearls surround a beautiful, naturally golden pearl. A reminder of the grace we create, making beauty out of challenge.
This goes out to all you beauty makers in the throes of transformational times, both personal AND collective -it's for the benefit of the earth & all her beings.
Be the honey on this world's exquisite, aching heart. 
There is a whole team of seen & unseen allies here to support you. 


16" with a 2 1/2" extender ending in gems. 
goldfill accents