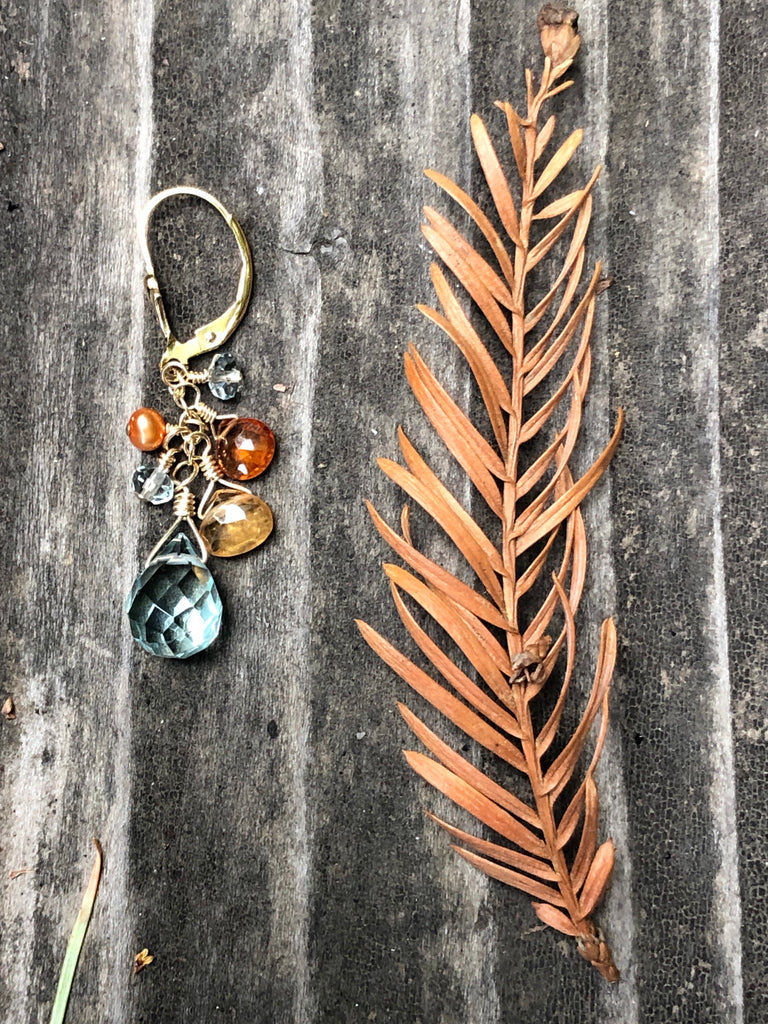 Heaven & Earth Blue Quartz leverbacks
$85.00
Blue quartz & hessonite garnets dance together like heaven & earth. These are inspired by my love for the good red earth & the way she grounds the blue skies of possibility. Pearls add a soft coppery luster & the reminder of the grace we create. Like us, the oyster makes its greatest work of art from a challenge.
handmade in the redwoods of Humboldt Redwoods State Park - home of the largest old growth redwood forest in the world - where I volunteer   
Goldfill accents & leverback wires, so you never lose them.