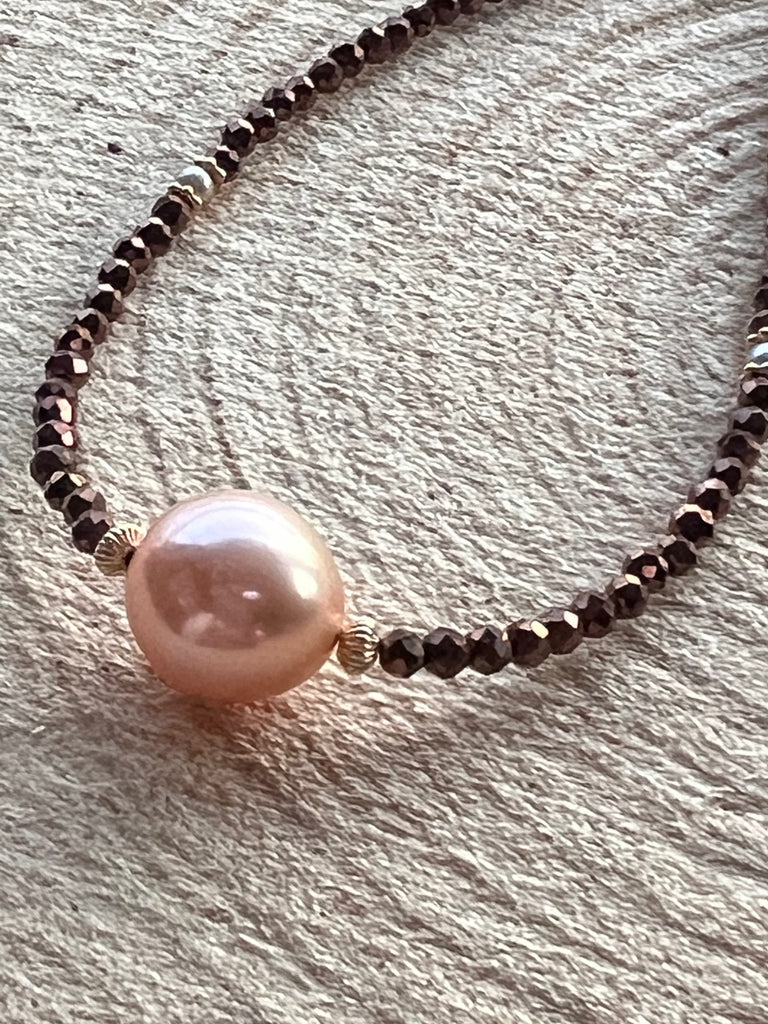 Grace & Grounding
$220.00
One magnificent buff-colored Edison pearl on a strand of chocolate pyrite. These pearls come in a variety of natural colors (no dye, etc) and are the result of 20 years of research in new pearl-farming techniques. The are named for the innovative thinker - Thomas Edison. 

These are the latest in my Grace & Grounding collection, the pearl is a reminder of the beauty we make out of challenge. Like the oyster, or in this case, the mussel- this is the grace we create.  The pyrite brings the energy of grounding to this piece, as well as a big hug from the earth. Pyrite has the energetic template of perfect health. this pyrite is plated in a rich, brown metal  
this necklace is 16" with a 2" tail ending in graduated gems.