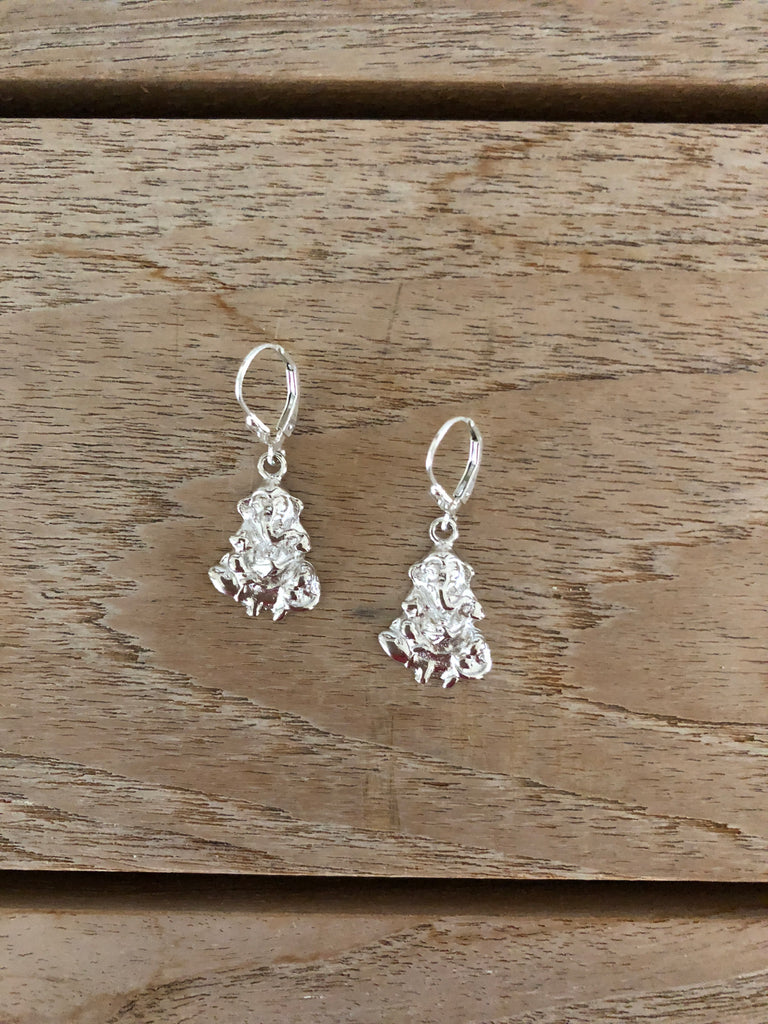 The Ganesh Project - Earrings (Silver)
$44.00
With this project I invite you to adorn your beautiful heart with Ganesh.
Ganesh is the keeper of thresholds the placer & remover of obstacles whose trunk is always reaching for freedom and the sweetness of life, just as we reach for our dreams. 10% of this project goes to Elephant Nature Foundation and the 35 elephants that live at the sanctuary and their outreach programs.
The Ganesh is a heavy-duty Rhodium plate over brass. Rhodium is from the platinum family hypo-allergenic and resistant to tarnish. It has a lovely lustrous patina and endures well. The accents are Sterling Silver.
Each pair of earrings is handmade by yours truly with the highest intentions.
Adorn your dreams and make a difference.
Learn more about the Crystal Qualities.