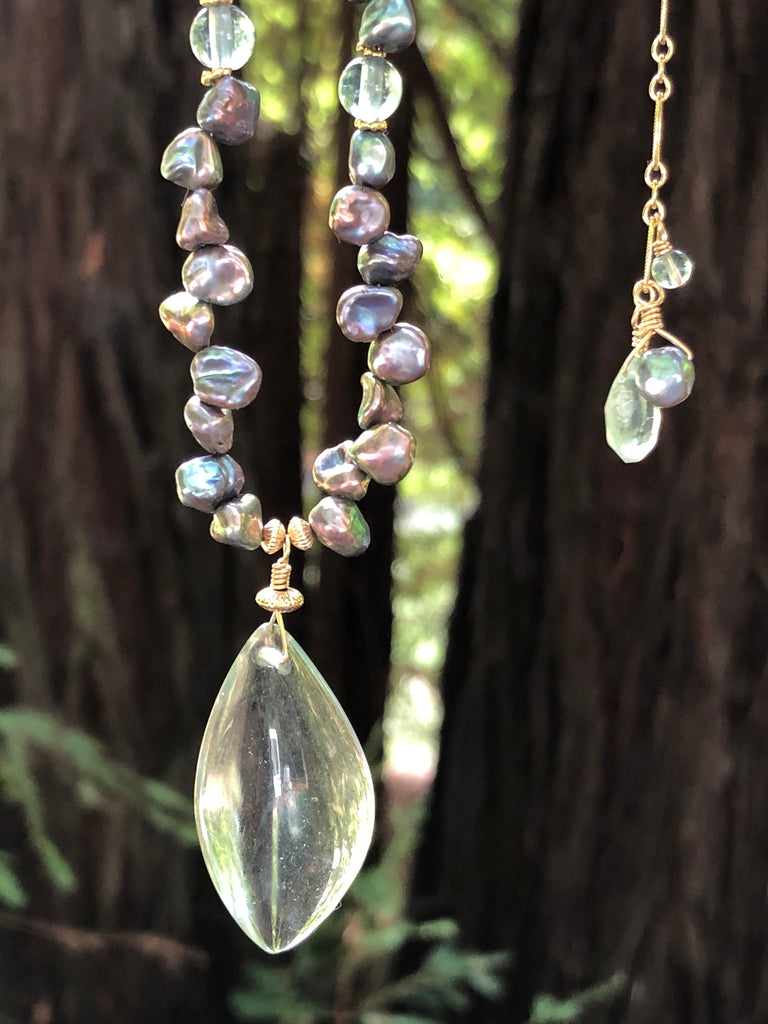 Forest dreams fluorite
$265.00 $295.00
Dreamy fluorite pendant & soft peacock pearls capture the otherworldly qualities of the forest after the rains. This fluorite is a soft, transparent green with just a hint of lavender along one edge. Fluorite protects you by organizing your energy so that there is more of you & less opportunity for interference. It's also associated with the intuition & otherworldly knowledge. This one also has an emphasis on the heart like most green stones. The soft, shimmery pearls have hints of silver, blue, lavender & purple. Pearls are a reminder that your greatest art rises out of your greatest challenges in this life.  
This was handmade by me in the heart of old-growth redwoods & there is only one & she's a dream.
16"goldfill accents with a 2" extendable chain with gems.