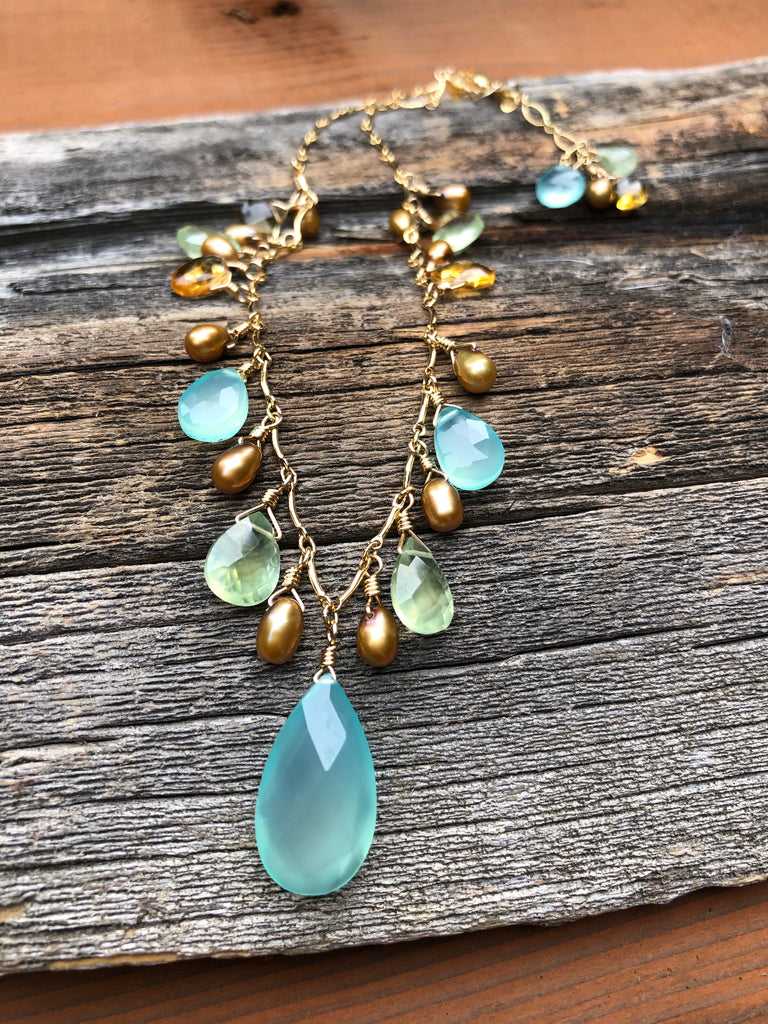 Teachings of Delight
$295.00
The Teachings of Delight embodied in Chalcedony Prehnite Citrine & Pearls to remind us of the profound nature of our play & delight. Like the dolphins who shift & transform energy as they play along our shores we too have much to appreciate in our  creative engagement with the world. While the teachings of suffering & our willingness to work on our wounding & limitations is powerful it will only take us so far before we are asked "what do you wish to create?" How will you adorn your healing heart & find your belly laugh? Your life is your art may you delight in creating & re-creating it.
Chalcedony brings peace & harmony and an ability to transmute the poisons of the world. Prehnite is the crystal that heals the healer. Citrine stabilizes and enhances the others with its prosperous energy in terms of mood finances & everything you can imagine. Pearls symbolize grace - the kind we create - for the oyster makes its greatest work of art from a challenge. 
Simply Elegant Delight in bar chain dripping with Chalcedony Prehnite Citrine Goldfill.
Learn more about the Crystal Qualities.