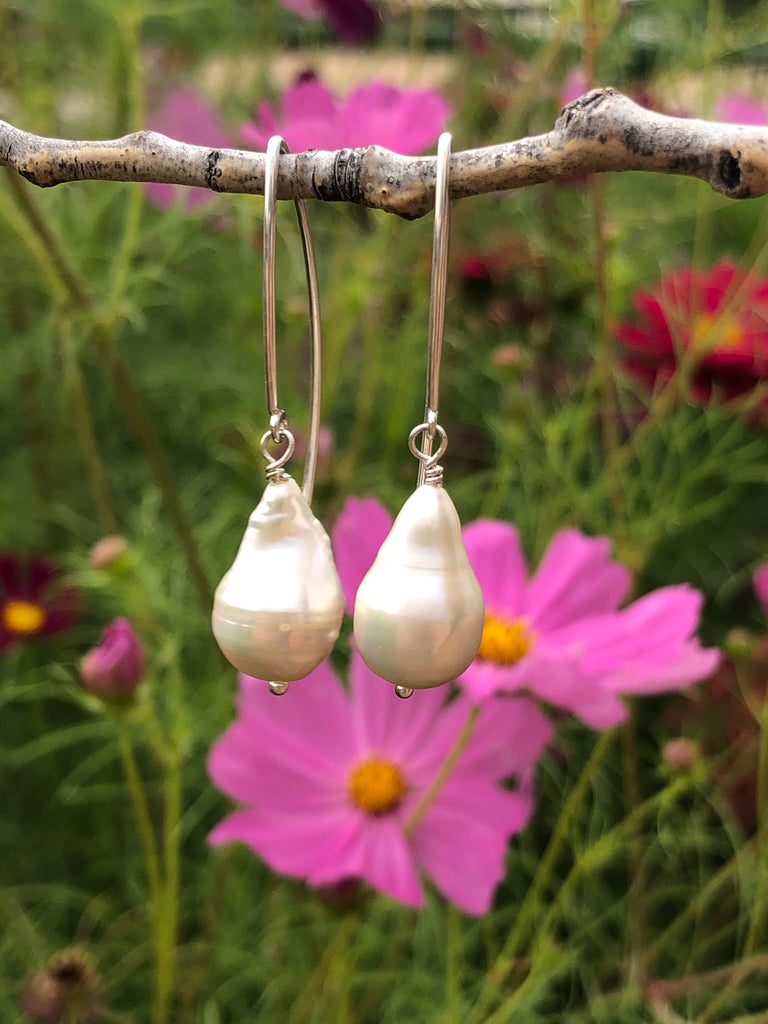 Baroque Pearls
$120.00
Simply beautiful sterling curves end on a lustrous pearl drop. I love Baroque pearls because they are so wonderfully imperfect - like us! They are also a great symbol for the beauty & grace we create with the challenges we are given. The oyster makes its greatest work of art from a challenge. 
Almost 2" long with the pearls being 3/4" long in sterling silver
other options available in goldfill.