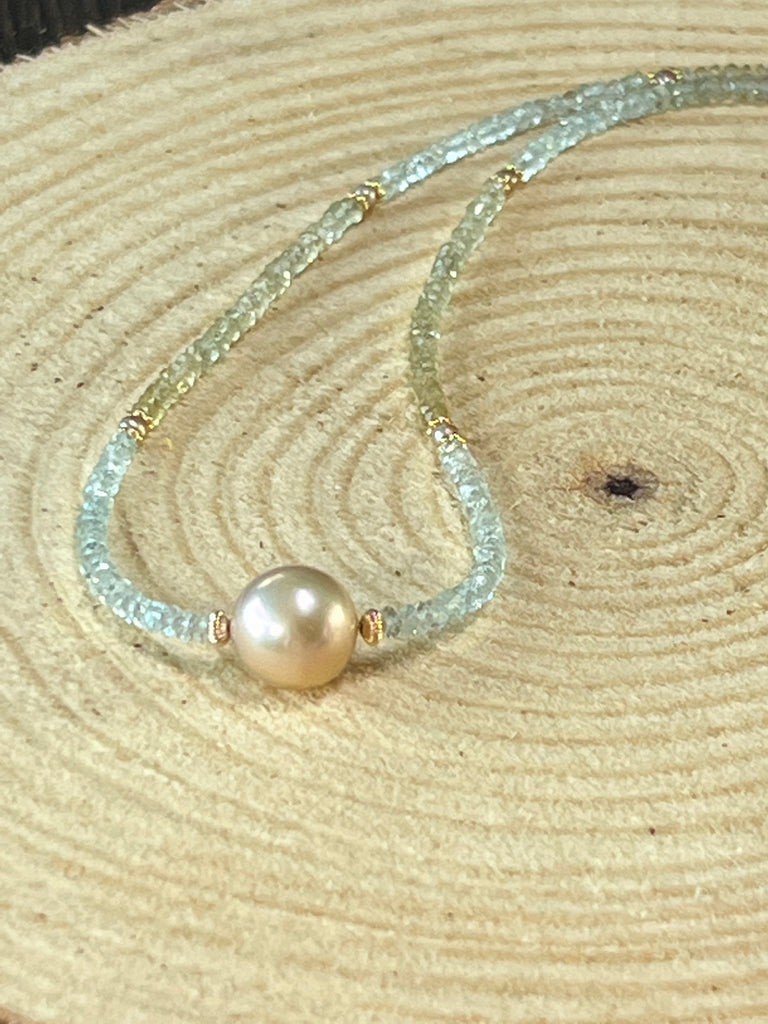 Aquamarines & Pearl
$225.00
Gradient aquamarines unfold from one, beautiful natural colored pearl. Subtle, loving & a beautiful reminder for beauty makers, everywhere - the oyster makes its greatest work of art from a challenge - a grain of irritating sand. 

That's life. That's what we are up to - making beauty out of discord. It takes courage & dedication & a willingness to transform our old ideas about self, our world, this life & so on. 

16" long with an extendable 2" chain ending in gems. 
goldfill accents.