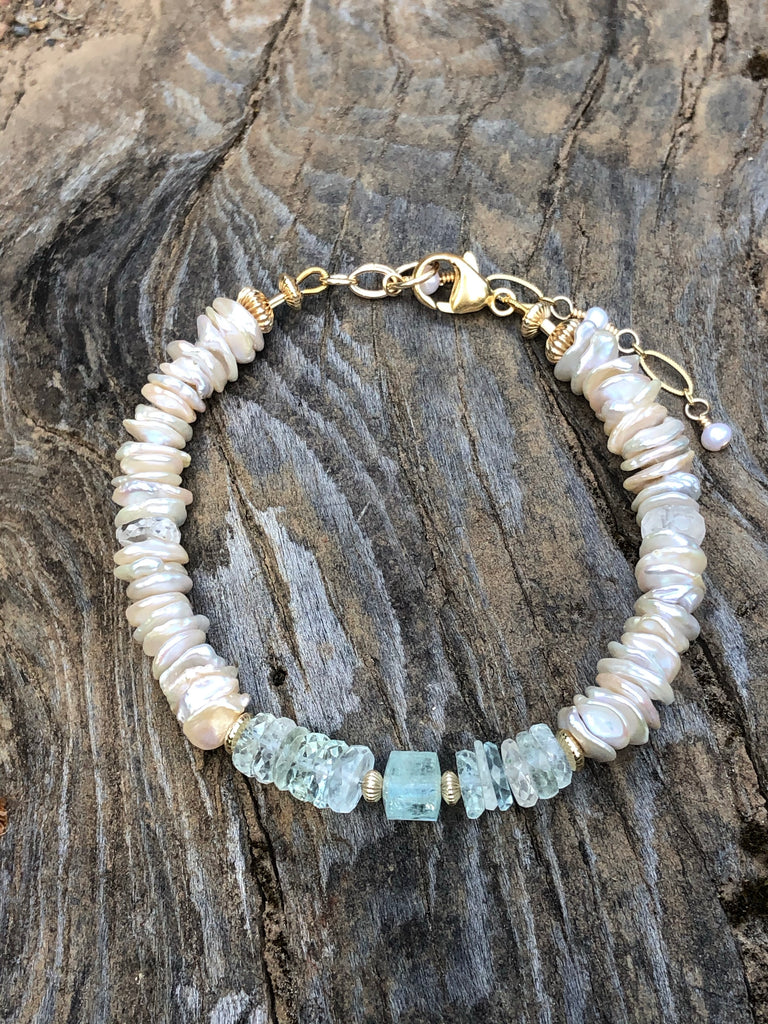 Aquamarine & Keishi Pearl bracelet
$145.00
Beautiful Gradiant Aquamarines & Keishi pearls adorn your wrist with their natural beauty. The pearls soft luster accents the clear, crystalline aquamarines with grace & light. This is the water element personified & is perfect for March mermaids. 
Aquamarines are a great ally for courage & transformation for it takes a courageous heart  (coeur+age) to transform the mind. Pearls are a symbol for the grace you create, for the oyster makes its greatest work of art from a challenge. Add the two together & you have a potent combination of intentions for this chapter of your life. 
Accented in gold & completely adjustable from 7" to 9". 
also available in Sterling Silver.