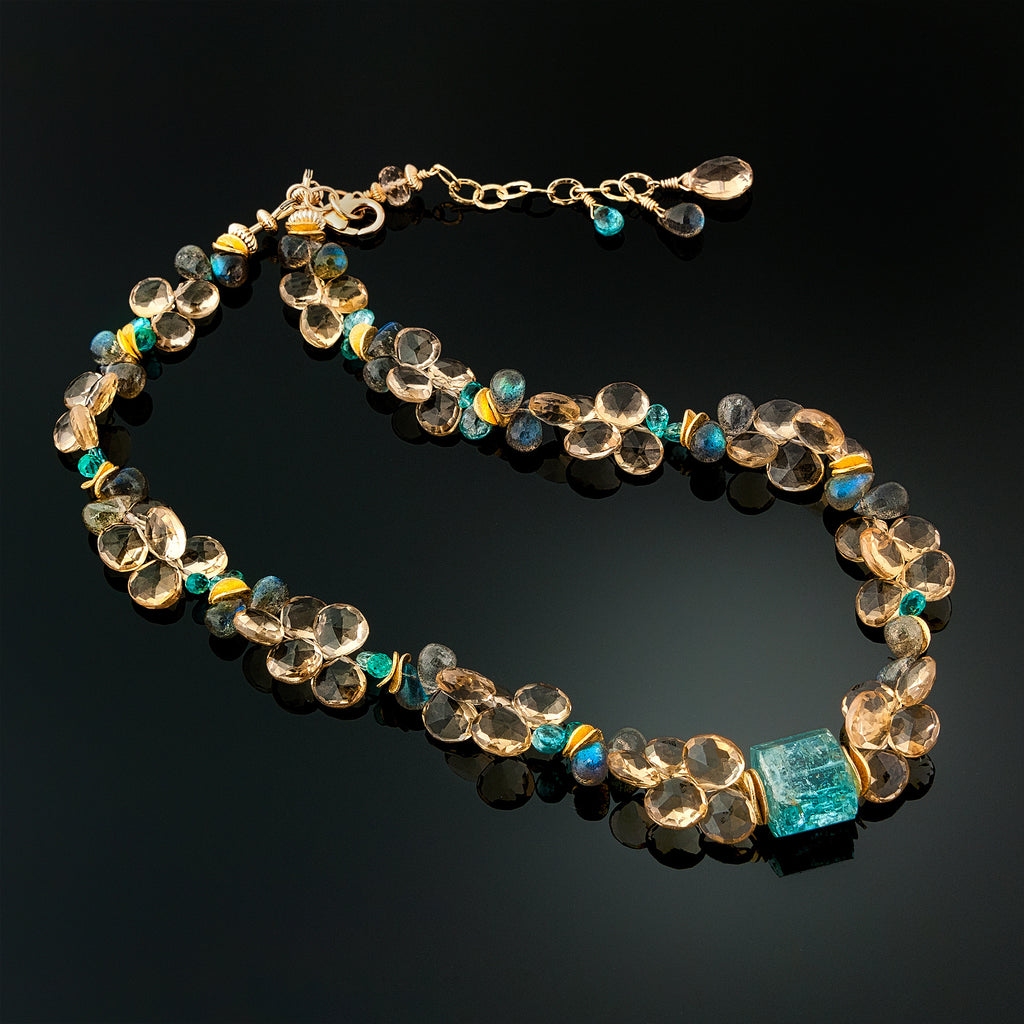 Aquamarine & Champagne & Blue Apatite
$950.00
Sublime shades of blue & champagne create adornment that is exceptionally inviting. Exceptional Brazilian aquamarine provides the centerpiece for transformation and the courage to do it. This is the highest vibrational Aquamarine I've ever owned. German cut from the Minas Gerais area of Brazil. Champagne quartz provides the bubbly of pure inspiration grounded in a sense of inner knowing.To feel spacious & also held in light is the gift of this necklace. Blue Apatite invites the dreams of your soul to come into being - even the ones you haven't articulated, yet. Zircon adds the grounding into both the Earth and the higher realms, providing balance. Labradorite reminds you of the mystery you come from & also bring to this world. If you have ever wondered why you are here in this strange world - Labradorite carries a sense of home that makes so much more possible in your life. 
16" in goldfill with a 2" extendable chain ending in 3 drops - Champagne, labradorite & blue apatite to protect & adorn the back of your heart where the doubts try to sneak in - so comforting.
Learn more about the Crystal Qualities.